About Us
Advanced Options, LLC
Advanced Options, LLC is the home of the Brain Power System for Outrageous Success™ which consists of the following 10 step system.
10 simple steps for success and results:
Use 'talk therapy' to change thoughts and feelings
Use cutting-edge brain technology to correct underlying problems
Understand how exercise improves brain function
Get clear on what to eat and avoid to achieve personal peak performance
Create healthy and wonderful relationships
Protect your brain by avoiding toxins, chemicals, and head injury
Manage your stress on a daily basis
Exercise your brain as you would your body
Improve your sleep
Change those behaviors that don't serve you anymore
Our staff is foremost in the field and uses a holistic approach to help you feel better, think better, and perform at your peak. We start with a full assessment and then design an individualized treatment plan for each client. We use traditional cognitive/behavioral talk therapy as well as state of the art Neurofeedback. We work with children, adolescents, adults, parents, and couples.
We help clients with:
Depression
ADHD/ADD
Relationships
Medical illness
Divorce
Peak performance
Learning disabilities
Hyperactivity
Anxiety
Stress
Sleep disorders
Parenting
Addictions
Life coaching
Pain
Brain injury
The Team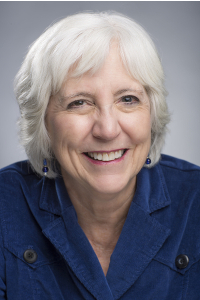 Debra Burdick, LCSW, BCN is the owner and Clinical Director of Advanced Options, LLC. She has a great depth of professional study and experience that can benefit you and your children:
16+ years as a Psychotherapist
16 years as a Computer Software Engineer
Provided services at the Child Guidance Clinic, Family Services, and Child and Family Agency
Masters of Social Work from UCONN
300+ hours of training in Neurofeedback and the Brain
Internship in Addictions
Deb opened her practice in 1994 and added Neurofeedback in 1999. Using Neurofeedback, she was able to get her own daughter off medication for ADHD, and to heal herself from 13 years of Fibromyalgia. She has helped hundreds of clients reduce or eliminate medications using Neurofeedback. 93% of Deb's clients who had 5+ Neurofeedback sessions reported improvement in their symptoms and lives.