Meditation for Sleep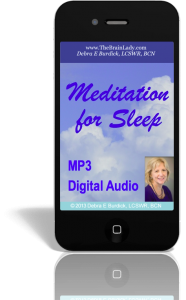 Attention:   Anyone who has trouble falling asleep who feels tired, helpless and discouraged. Don't Give Up Yet!
Imagine…   You or Your Child Finally Falling Asleep Easily Every Night and Waking Up Every Morning Feeling Refreshed And Energized!
Dear Sleep Deprived,
Do you lie awake at night, night after night, wondering when you or your child will ever fall asleep? Are you afraid that either you or your child won't get enough sleep yet again and will be exhausted, cranky, and unproductive tomorrow?
If you are like me you may feel powerless and you don't know what to do next.

Have you tried it all?
If you have been dealing with a sleep problem for a while I'm sure you have tried to find something that would help. I suspect that you found that many common sleep remedies just don't work for you or for your child.
I bet these will sound very familiar to you…
Lying awake night after night trying to fall asleep
Having trouble calming down your busy mind
Not being able to relax enough to sleep
Trying to get your child to stay in bed and lie down long enough to fall asleep
Taking sleeping medication and feeling hung over the next day
Trying to get up in time for work or school and sleeping right through the alarm clock – late again
Dragging yourself through the day exhausted and irritable
Feeling fogged in and unable to concentrate or get anything done
Getting a call from school saying your child fell asleep in class again
Trying to find someone or something to help you or your child sleep
Using caffeine during the day to treat your sleep deficit
You are not alone!
What if I could help you relax enough to fall asleep when you need to?
Would you believe me if I told you within a short time you could fall asleep easily, knowing that you or your child will…
Be able to relax and go to sleep quickly
Feel rested and alert during the day
Have more energy every day
Focus better during the day
Get more done
Sound too good to be true?
Well, it isn't. My Sleep Meditation gives you exactly what you need to fall asleep readily.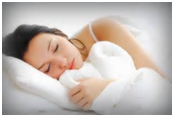 My Sleep Meditation will guide you or your child to better sleep on a regular basis.
Effortlessly.
Get started now, and help yourself or your child sleep better tonight!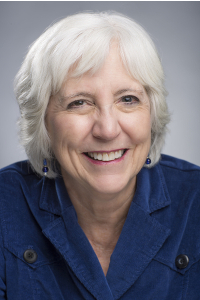 As the mother of a child who had significant trouble going to sleep every night and as a woman who has successfully navigated the sleep issues related to menopause, I know what it's like to:
Take hours to fall asleep
Have trouble waking up in the morning after falling asleep so late
Be grumpy and out of sorts from being sleep deprived
Have ten times as much trouble concentrating and sitting still when tired
Have trouble getting things done because of feeling exhausted and irritable
Sleep issues can also worsen:
Chronic Fatigue
Poor concentration
Task completion
Disorganization
Significant health issues
Poor work performance
Difficulty with relationships with family, friends, and at work
Anxiety and depression
Chronic worry about not being able to sleep
Constantly feeling overwhelmed
Sleep related auto and work related accidents
If any of this sounds like you or your child my Meditation for Sleep mp3 can help you today.

Let's Take Another Look at Everything You Get with this Sleep Meditation MP3.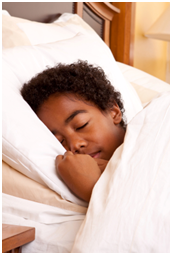 Meditation for Sleep
Progressive Relaxation and Guided Sleep Meditation
Helps all ages relax and fall asleep while they listen
Soothing
Powerful suggestions for staying asleep all night
Positive affirmation for waking up rested and energized
$14.99 Value. Yours today for $4.99 for a limited time
You get an effective solution to you or your child's sleep problem. You get a Meditation for Sleep to help you or your child fall asleep… plus the bonuses.
Everything we've been talking about is yours for the one-time payment of $4.99 for a limited time.
Can you afford NOT to order right now?
Let's put all the cards on the table here.
Every day you wait to order this, you'll see yourself or child slipping further and further behind. I know you've tried other approaches that didn't work, so you're reluctant to get your hopes up. I was there once, too. I promise you will not be disappointed. I guarantee your success.
The longer you wait to order and get started, the longer you'll wait for results. The time to act is now. You need this information right away!
Are you finally ready to get a good night's sleep?
I'm ready. Send it to me now!

There is NO risk—
You have my personal promise and guarantee.
I am so certain, so positive that my Meditation for Sleep will work for you that it comes with a money-back guarantee, and I will give you a full refund within 30 days of purchase if you are not completely, 100% satisfied. I personally guarantee it.

But I know once you get ahold of my Meditation for Sleep MP3, you won't give it up for anything. This is the answer you've been searching for and . Don't waste another moment . . . get started tonight!
I'll ask again . . . can you afford not to order this right now?  You and/or your child's sleep is at stake!



Debra Burdick, LCSW, BCN – The Brain Lady
P.S. One of my 4 year old clients with ADHD had so much anxiety that he couldn't fall asleep and sometimes stayed up all night. Within one week of using this Meditation for Sleep when he got into bed he was falling asleep quickly and easily every night. Another client whose whole family listened to the Meditation for Sleep when they slept in their camper reported that they all fell asleep listening to my soothing voice.
I know these results may be hard to believe, but they're true. I want you to experience my Meditation for Sleep for yourself, risk-free, and see how good it feels to finally be able to fall asleep. It's fully guaranteed so you have nothing to lose.