Meditation for Sleep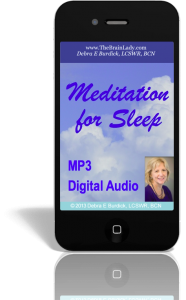 Attention:   This Sleep Meditation is for anyone (preschoolers to seasoned citizens) who has trouble falling asleep who feels tired, helpless and discouraged. Don't Give Up Yet!
Imagine… you, your child or even your parent finally falling asleep easily every night and waking up every morning feeling refreshed And energized!

What if you or your loved one could fall asleep easily and…
Be able to relax and go to sleep quickly
Feel rested and alert during the day
Have more energy every day
Focus better during the day
Get more done
Well, you can!  This Sleep Meditation can help!
Look at Everything You Get.
Meditation for Sleep
Progressive Relaxation and Guided Sleep Meditation
Helps all ages relax and fall asleep while they listen
Soothing
Powerful suggestions for staying asleep all night
Positive affirmation for waking up rested and energized
As the mother of a child who had significant tr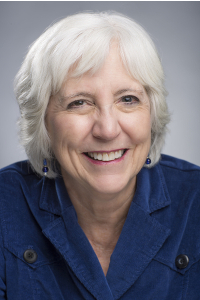 ouble going to sleep every night and as a woman who has successfully navigated the sleep issues related to menopause, I know what it's like to:
Take hours to fall asleep
Have trouble waking up in the morning after falling asleep so late
Be grumpy and out of sorts from being sleep deprived
Have ten times as much trouble concentrating and sitting still when tired
Have trouble getting things done because of feeling exhausted and irritable
Sleep issues can also worsen:
Chronic Fatigue
Poor concentration
Task completion
Disorganization
Significant health issues
Poor work performance
Difficulty with relationships with family, friends, and at work
Anxiety and depression
Chronic worry about not being able to sleep
Constantly feeling overwhelmed
Sleep related auto and work related accidents
If any of this sounds like you or your loved one my Meditation for Sleep mp3 can help you today.
Get started now, and help yourself or your loved one sleep better tonight!
$14.99 Value. Yours today for $4.99 for a limited time

Success Stories
One of my 4 year old clients with ADHD had so much anxiety that he couldn't fall asleep and sometimes stayed up all night. Within one week of using this Meditation for Sleep he was falling asleep quickly and easily every night.
Another client whose whole family listened to the Meditation for Sleep when they slept in their camper reported that they all fell asleep quickly listening to my soothing voice.