Mindfulness Toolkit CD/mp3
Practical Mindfulness Skills
Part of the
Mindfulness Toolkit Series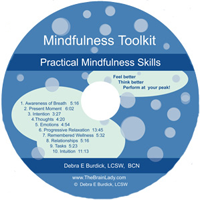 | | |
| --- | --- |
| CD – $20 | |
| Digital MP3 – $9.99 | |
Attention:
Anyone who wonders what mindfulness skills are and what benefits they can provide.
Individuals who have wanted to get started with a meditation practice but feel overwhelmed just thinking about it.
Adults looking for a simple, practical way to incorporate mindfulness skills into their life without having to spend 30 minutes 'meditating'.
Individuals and groups who want to reap the emotional, physical, cognitive, and spiritual benefits that the compelling research on mindfulness is demonstrating.
Therapists and teachers who want an effective, practical resource to help their clients or students use mindfulness in and out of session or the classroom.
What if you could:
Finally understand what mindfulness is;
Learn ten practical mindfulness skills that you can easily incorporate into your daily life;
Use guided mindfulness meditations to calm down your 'monkey brain' and learn to be present;
Decrease anxiety, improve mood, increase concentration, sleep better;
Decrease the impact of stress on your health and well-being;
Better regulate your overall response to stress
Enjoy life more?
Well, now you can!
Finally, an easy to use approach to mindfulness that gently guides you through a practical process to become more mindful in all areas of your life.
Dear Adult, Parent, Therapist, or Teacher,
Do you have a stressful life?   Do you worry that you, your child, or your clients or students are being negatively impacted by the constant stressors present in today's society?  Are you afraid that stress might be making you sick or anxious or depressed?  Are you looking for holistic strategies that will help decrease the effects of stress in your life or you client's or student's life?
I've been where you are. Many years ago I got sick and the doctors couldn't figure out what it was.  This put me on a healing journey that lasted many years.  One of the pieces of the healing puzzle for me was learning and using mindfulness skills.  Mindfulness skills helped me relax and create peace and healing from the inside out. They helped me 'remember wellness'. They helped me decrease my pain, improve my immune function, decrease my anxiety about my illness and my life, and improve my outlook.  They increased my ability to be present in my life in a way I had never before experienced.  They taught me how to slow down and choose a response instead of automatically reacting to stressful events.  I am grateful I learned about mindfulness and have used it to create health and happiness.
I learned about mindfulness many years before I became a psychotherapist.  But since then I have taught mindfulness skills to hundreds of my clients, young and old.  I have also taught groups of clients how to incorporate mindfulness skills in their lives to improve their mental and physical health. I bring this knowledge to you in this Mindfulness Toolkit.
Over the past thirty plus years I've used mindfulness skills to heal my life and have taught my family and my clients how to do so as well in their daily lives. I've seen how difficult it is to deal with the overwhelming stressors in everyday life.  I've also seen how helpful learning to use simple mindfulness skills such as awareness of breathing to be totally aware in the present moment can be to reduce anxiety, depression, sleep problems, and physical illness.
Do you or your clients or students have trouble with:
trying to focus for any length of time
exhaustion
concentration
restlessness
depression
anxiety
organization
success at school or work
relationships
impulsivity
sleep
stress related health issues
feeling overwhelmed?
Do you or your clients or students struggle to:
get things done on time
remember what you are supposed to be doing
manage emotions
counteract depression and anxiety
get good enough sleep
find time to relax?
You are not alone!
Did you know that research indicates that over seventy percent of all visits to general medical practitioners are due to stress related illness? Did you know that stress related illnesses are being diagnosed at an alarming rate? The stress response is characterized by secretion of adrenaline and cortisol which causes our body to 'rev up'.  Our blood pressure rises, and then endorphins are released to numb the body.  Our appetite, libido, and immune system shut down. Wouldn't it be great if you could reduce or avoid this type of response?  Wouldn't it be amazing if you could learn easy to use skills to improve mood, energy, sleep, and health?
Researchers found that mindfulness practices improve:
anxiety
depression
anger
overall wellbeing
joy
hope
contentment
long term mental health
eating disorders
attention and concentration
emotional regulation
self-awareness
compassion and acceptance of self and others
psoriasis, fibromyalgia, arthritis, low back pain
ADHD
sleep
substance abuse
I'm sure that we can all benefit from some help in a few of these areas.  You already know how challenging it can be to find effective strategies to help with these issues. This Mindfulness Toolkit will guide you through ten effective mindfulness skills that you can incorporate into your everyday life.  These skills are based on evidence based research that proves their effectiveness.   They are designed to teach you how to be more mindful in your life.  They start with the age old mindfulness technique of awareness of breath and conclude with mindfulness of intuition.  All of them help you to stop the busy chatter of the 'monkey brain', slow down, tune in and be more present in your life.  Use of these skills will allow you to reap the benefits of mindfulness that are proven by research.
Have you already tried everything?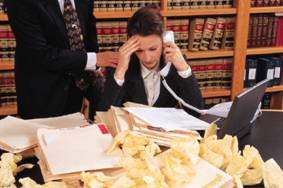 If you have been dealing with depression, anxiety, sleep problems, ADHD, chronic illness, chronic pain, or overwhelming stress for some time you I'm sure you have tried to find a way to feel better.  Perhaps some of the more common approaches just don't work for you or your child.
I bet these will sound very familiar to you…
Feeling exhausted and overwhelmed
Not being able to fall asleep or stay asleep
Feeling down
Feeling stressed out
Being told to take medication for depression, anxiety, sleep, pain, of ADHD after a brief discussion with a doctor without any discussion of holistic options
Worrying all the time
Not being able to relax
Feeling fogged in, unable to concentrate
Forgetting things
Getting sick yet again
Wondering about the meaning of life
Wanting to stop and smell the roses but rarely doing so
What if I could provide you with a way to feel
better emotionally, physically, and cognitively?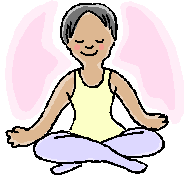 Would you believe me if I told you within a short time you could start to reverse the effects of stress and feel more vital, think more clearly, and perform more effectively?  What if you could:
Learn to breath in a way that turns down the stress response
Be able to slow down, calm down and be more present
Reduce the mental clutter and gain clarity
Have more energy
Sleep better
Improve your mood, outlook, and general well being
Decrease worry
Disengage from the inner critic
Disentangle the present from the past
Concentrate better
Be mindful when eating, driving, working, making love
Increase your enjoyment of your every moment
Let go of those negative thoughts
Remember wellness and heal in the present
Improve and appreciate your relationships
Be clear about and aware of your intention
Enjoy every precious moment?
Hard to believe?
Well, it isn't.  My Mindfulness Toolkit: Practical Mindfulness Skills gives you ten practical mindfulness skills that when used regularly have been shown to help with all these things. This toolkit gives you a set of skills that you can't get anywhere else.
You will discover that these easy mindfulness skills will help you start to feel better right away.
Easily.
Get started now, and discover the best ways to overcome stress and feel better right away!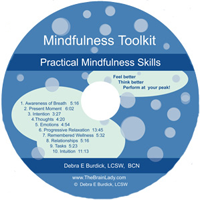 | | |
| --- | --- |
| CD – $20 | |
| Digital MP3 – $9.99 | |
So who am I, and why should you listen to me?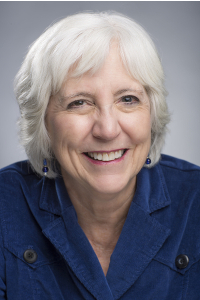 My name is Debra Burdick, LCSW, BCN, and I initially became interested in mindfulness to deal with a chronic illness (now thankfully healed). I found it so helpful in my own life that I started teaching my clients the skills I was using. I went on to develop clinical material on mindfulness skills and created a 4 step process for working with clients using mindfulness that I perfected in my private practice and in an intensive outpatient program. My clients have shown me that mindfulness skills improve the rate and quality of treatment outcomes.  I now incorporate mindfulness skills in all areas of my practice.
As a psychotherapist and Neurofeedback practitioner (now semi-retired), I've helped thousands of adults, children, and their families with ADHD, depression, anxiety, sleep problems, chronic pain, relationship issues, addictions, and stress since 1989, many who felt they had already tried everything. I've learned what works and what doesn't work in the real world from personal experience, from my clients, and from the relevant research. I learned and perfected mindfulness techniques to help my clients improve their ability to thrive.  I pass this on to you in my Mindfulness Toolkit to give you the tools to help you and/or your child, client or student to live a happy and successful life.
I wish I had had this set when I began my healing journey.  I am glad I have it now for my own use as well as for my client's use.
Let's take another look at what you get with this Mindfulness Toolkit…
MINDFULNESS TOOLKIT: Practical Mindfulness Skills includes ten effective mindfulness skills to help you incorporate mindfulness into your daily life.  These skills are designed to help you feel better, think better, and perform at your absolute peak
The Mindfulness Skills include:
Mindfulness of Breath
Present Moment Awareness
Mindfulness of Intention
Mindfulness of Thoughts
Mindfulness of Emotions
Progressive Relaxation
Remembered Wellness
Mindfulness of Relationships
Mindfulness of Tasks
Mindfulness of Intuition
"Since I first explored the concept that ADHD was not a pathology to be medicated, but an expression of our genetic legacy (hunters, as opposed to farmers) present in most of us, I have been waiting for a community of health care providers to come up with viable alternatives to the medical approach. Deb Burdick offers a portfolio of such holistic approaches, from counseling, coaching, medication, nutrition, education, mindfulness and family dynamics to the exciting domain of neurofeedback, in which she is certified, and which I have seen work, including in my own family. Many adults with ADHD and parents of children with ADHD will want to look into her sensible, clearly explained ways of thinking to help themselves or their children thrive. As a licensed clinical social worker and the mother of a child with ADHD she offers education and a holistic approach that build wellness and wholeness beyond the current (inadequate) medical model."
Thom Hartmann, PhD; psychotherapist, author The Edison Gene, radio/TV host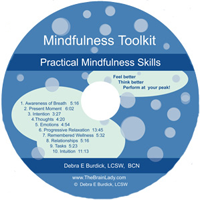 $25.00 Value. $20.00 for a limited time
| | |
| --- | --- |
| CD – $20 | |
| Digital MP3 – $9.99 | |
Applicable tax, shipping, and handling are added at final checkout.
Let's Take a Look at Everything You're Getting.
You get a containing 63 minutes of effective, guided mindfulness skills that effortlessly teach you how to increase your mindfulness in your everyday life.
Everything we've been talking about is yours for the one-time payment of
$25.00

 $20.00 for the CD or $9.99 for the mp3 for a limited time.
Can you afford NOT to order right now?
Warmly,


Debra Burdick, LCSW, BCN – The Brain Lady
P.S. I want you to experience my toolkit for yourself and see how these mindfulness skills will improve your life. I know you will love how you feel after you listen to the very first mindfulness skill on Track 01.
P.P.S. Mindfulness Toolkit: Practical Mindfulness Skills is being used to teach adults, parents, health care professionals, teachers, and therapists how to help people of all ages thrive. Isn't it your turn?