Traumatic/Acquired Brain Injury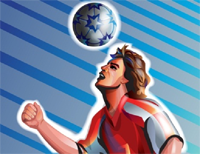 A traumatic or acquired brain injury can result from an accident, tumor, or even a simple hit on the head that goes unnoticed.  The incidence of brain injury from accumulated damage for teenage football players if finally being recognized.
Symptoms of mild TBI/ABI can include:
Fatigue
Headaches
Visual disturbances
Memory loss
Poor attention/concentration
Dizziness/loss of balance
Irritability-emotional disturbances
Sensitivity to light and sounds
Feelings of depression
Seizures
Nausea
Loss of smell
Mood changes
Sleep disturbances
Slowness in thinking
Getting lost or confused
Recovery from brain injury can be long and slow.  Often the symptoms seem to be invisible to others while the injured person suffers symptoms that wreak havoc with their life.  Fortunately, scientists now understand that brains have
neuroplasticity which can be engaged to improve brain function.
TREATMENT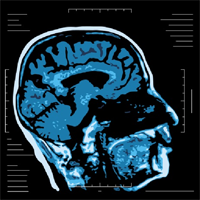 People with brain injuries need a multi-faceted approach to healing.  In addition to physical and occupational therapy, and sometimes cognitive retraining, they benefit from psychotherapy to deal with loss of function and with the recovery process.  Neurofeedback has been shown to be an effective treatment for restoring brain function.
I worked with a man who had suffered a brain hemorrhage and subsequent aneurism requiring two back to back brain surgeries.  He had already done physical therapy, occupational therapy, Botox injections, medications and everything the rehabilitation department offered when he arrived in my office two years after the injury.
He had trouble opening his hand, his foot was dropped down, but most importantly his cognitive function was so impaired that he was disorganized and couldn't remember what he had for breakfast an hour after he ate.  After about nine months of Neurofeedback treatment he used his previously non-functioning hand to open the door in my office and he no longer had much of a discernible limp when he walked.  He could remember what he had for breakfast and in fact was planning and cooking meals.  He was later able to start a part time job where he demonstrated organizational skills, interpersonal skills, and initiation.
A study published in Applied Psychophysiology and Biofeedback (2003) showed that Neurofeedback was effective in normalizing the QEEG in a patient with thalamic and cortical infarctions, and the patient demonstrated clinical improvements in verbal recall, reading, visual tracking, and emotional stability. Other studies showed improvement in physical balance, incontinence, swallowing, speech, and walking. Stephens noted that 'EEG biofeedback was more effective than cognitive rehabilitation in achieving the normalization of the disregulated cerebral EEG'.
Caution:  The information presented here is for your reference only and should not be used to diagnose or treat any condition. It is not intended to substitute for the advice of you or your child's medical doctor or mental health professional.
PLEASE NOTE: As of December 31, 2014  Deb has retired from her private practice and is no longer accepting new clients so that she can concentrate on writing and teaching.  The above is for historical/informational purposes only.