Five Proven Secrets
Attention: Anyone who has ever wished they could feel happier and be more productive
Depression/Anxiety. Use These Five Proven Skills to Feel Better Today!
"Get Your Hands on the Fastest,
Easiest and Most Effective Methods
That Will Show You Exactly
How To Feel Happier
Immediately!"
Do you wish you could…
Enjoy life more?
Get out of your bad mood?
Have a sense of well being?
Be less irritable?
Concentrate better?
Feel less alone?
Accomplish more?
Destress?
Sleep better?
Get motivated?
Stop obsessing?
Stop worrying?
Get rid of your mood swings?
Get rid of your negative thinking?
If you've got just a few minutes to learn and practice some techniques that are proven to help you feel better, then you can achieve any of these, quickly and easily.
In This Unprecedented eBook, I'm Sharing The Best Easy-to-Use Techniques I Personally Use Every Day and Also Teach My Clients to Overcome Depression and Anxiety.
**Click Here Now To Get
Your Instant Download:**

Why THIS eBook and Why NOW?
Often, people tell me that they're overwhelmed with their lives. They often say they are so stressed, or depressed, or worried, that they don't know what to do to make things better. Many times they have started having trouble sleeping at night, they have lost their energy, they are irritable, constantly worried, or they have totally lost their motivation and may have even lost interest in doing things that used to bring them pleasure. Often they describe a vague, general feeling that their life isn't what they want it to be.
Many people have told me they are reluctant to ask for help from their loved ones or friends, or to go see a therapist. Some have described feeling extremely alone with no one to turn to.
So, I thought about it. What would happen if I gave them information they could read and practice on their own, in the privacy of their own homes? What I could provide information they could read and discuss with their own therapist if they have one? What if I could make this process less threatening and easily available to everyone who needs it? What if I could boil down the process I use for myself and for my clients into a step by step process that everyone could use?
I can't help but think of all the time they have spent struggling everyday to get through the day with no end in sight and no apparent options for change. I thought, "Perhaps, allowing them to take one small step towards creating happiness would get them unstuck and moving forward."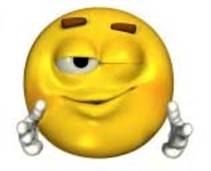 So I decided to create a product so accessible, so easy to understand and use, so affordable, and so successful at creating results that it would show you how EASY it can truly be to create happiness.
I left anything overwhelming OUT of the picture and made it super easy to understand and to relate to your life. Once you see how easy it actually IS, you'll take action in all parts of your life.
And so, I've put together this Special Report, about the 5 Secrets for helping myself and my clients overcome depression and anxiety and create happiness in their lives.
There actually are proven techniques you can follow. And I'm ready to
walk you through it, step by step.
I'm ready to teach you:
How anyone (yes, you!) can create happiness in their life starting right now!
The 5 essential elements you must use to make this happen.
What you can do each day to create happiness.
**Click Here Now To Get
Your Instant Download:**

52 Pages, with easy Instructions That Will Take You Seconds to Put to Work in Your Life! This Includes Real Life Examples and Fun Graphics to Illustrate How Easy It All Is!
You'll be amazed at how simple these are, and by how well they work. It's my way of saying, "Come on! Take that first step forward! You won't believe how great it works!"
By signing up today you'll automatically and immediately receive:
A downloadable eBook, that you'll be able to read and put to use all in one sitting, so you can get results quickly!
My own samples of some of my best techniques I use every day in my own life and that I teach to my clients.
**Click Here Now To Get
Your Instant Download:**

What's All This Information Worth to You?
Just one hour with me would run you a cool $180.00. And it would take numerous sessions to cover all that is included in this package. The package I've put together for you has been valued at at least $197.00. But because I want this information to be easy to access and easy to afford I've packaged the downloadable version for only $27. This way you have no excuse not to get happiness flowing into your life ASAP!
This is a tiny drop in the bucket compared with how much you could improve the quality of your life by using the strategies I'll be sharing with you in this report. You'd be crazy to miss out on this information.

"YES, Deb-I'd like to learn Your Fastest, Easiest, and Most Practical Techniques That Will Show Me Exactly How To Bring More Happiness Into My Life within a few moments!"
I understand that for only $27, I'll not only get a 52 page eBook, that I'll be able to use that same day, but I'll also get samples of some of the best techniques YOU use personally for creating happiness in your life and the lives of your clients.
I'll have all the information I need to get started right away, within minutes.
**Click Here Now To Get
Your Instant Download:**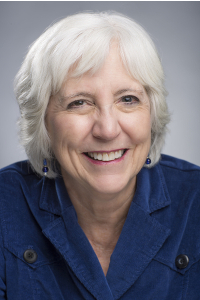 My best wishes for your life to be filled with happiness,
Deb
Debra Burdick, LCSW, BCN
The Brain Lady
www.TheBrainLady.com
Estero, FL and Enfield, CT
Email: [email protected]
Legal Disclaimer: Every effort has been made to accurately represent our program and its potential. Any claims made of actual results can be verified upon request. The examples used may not apply to everyone and are not intended to represent or guarantee that anyone will achieve the same or similar results. Each individual's success depends on his or her background, dedication, desire and motivation.